DEAR FRIENDS!
You are now on a unique information portal, consisting of 37 independent sites of the national cultural associations which are in the Assembly. On each site it is possible to speak in the native language of every representative of a given diaspora. What's more, this is the first internet project of this kind in Russia.
About us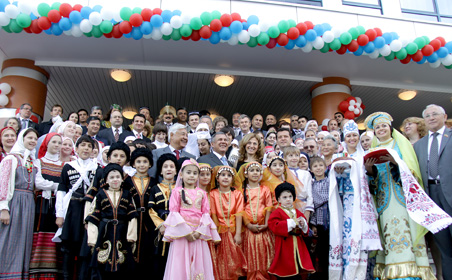 The House of Friendship of Nations has been on the map of the Republic since 1999. It was created by decree by the first president of Tatarstan, Mintimer Shaimiev, to instill and develop friendly relations between multinational associations of the Republic. In 2005, the House of Friendship of Nations became a state institution, at which time there were 37 national cultural associations in the Republic. The House of Friendship of Nations has become the main area of the Assembly's activity.
The Assembly celebrated its 20-year anniversary in 2012, with republican authorities presenting a new building for the House of Friendship of Nations in honour of this celebration. This 5-floor building includes offices of the national communities, a library, an information center, an editorial office for the journal «Our home- Tatarstan», a conference room, a choreography studio, the Museum of Friendship, a celebration hall and large concert hall. The size of this building allows to open its doors for children- a portion of its floorspace is given to the Multinational Sunday School.
You can see our House even when you are at home. We suggest you take a look at the internet excursion of the House of Friendship of Nations on our Portal.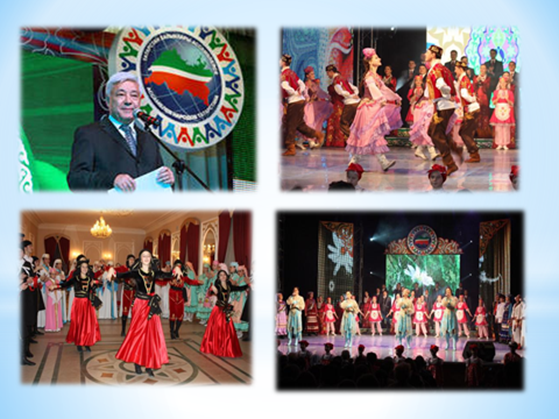 The House of Friendship of Nations is a serious resource centre and the main stage for the realisation of the Republic's nationalalities policy. This is a place where all problematic and interethnic problems can be solved. During all these years the House of Friendship of Nations is an active participant in the cultural life of the city and of the Republic.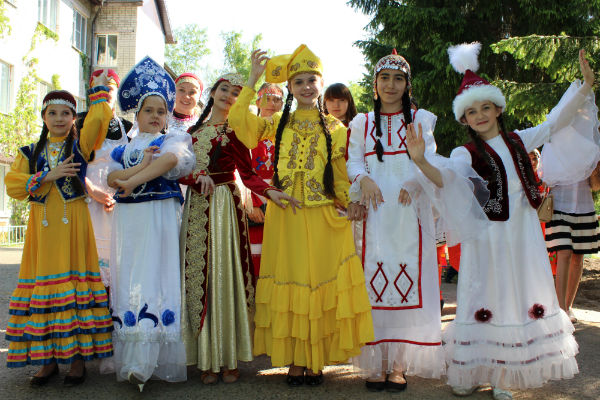 The constitution of the Assembly consists of more than 249 national social associations which represent 37 nations. Turkic nations' festivals have become commonplace, such as Nauruz, and many national celebrations revived: Tatar (Sabantui), Russian (Karavon), Chuvash (Uyav), Mari (Semik), Udmurt (Giron Bidton), Mordvin (Baltai), Kryashen (Pitrau), Ukranian (Ivan Kupola). Lots of effort is being made for the rebirth of traditional national trades and crafts, including the Centre of Developing of Art Trades, Chamber of Crafts, Artistic Advisory Council of National Trades.